Our Beach Flagsincludes Feather Flags , Teardrop Flags , Rectangular Beach Flags . Thematerial of our flags are 100% 110g knitted fabric and 240g satin fabric .Mostcustomers prefer the knitted fabric .The satin fabric is glossy. It won`t be sogood in the sunshine . Our Beach Flags come complete with rods , ground spike or cross or plate base and fabric carrybag . For the printed flags ,single side printing and double sided areavailable . For double sides printing , it is two flags sewed together andthere is a layer of blockout fabric in the middle .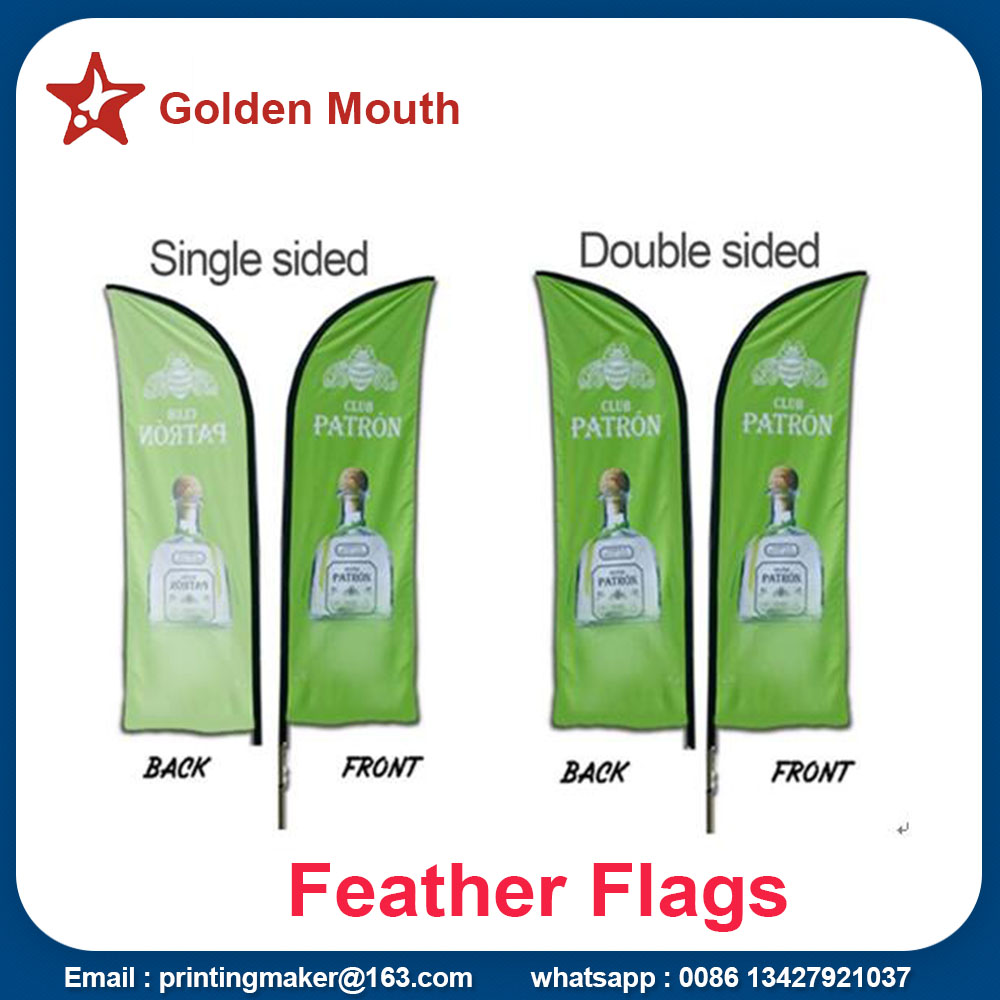 Our beach flagsare used indoor & outdoor not just beach .You can see them everywhere ,such as trade show , sports event , wedding party , news release conference ,election , products promotion , meeting ect .
Custom Flag sizeand flag shape are available . and there is no set – up cost .
We have twoprinting tech for beach flags ,one is digital printing and other one is dyesublimation printing ( heat transfer printing ) , If you need to often change the graphic ,we suggest to use the digitalprinting ,it is much economic than dye sublimation printing .