Our tablecloths are produced from knitted polyester,240g stretch fabric ,600Doxford fabric, and are dye sublimation printed or digital printing . We printfull color onto the table covers, any color we can print on it with CMYK color.And the tablecloths are washable ,you can use them for times.
The common dimensions of our table throw asbelow :
4ftstandard table throw : 48*29 inches
6ftstandard table throw : 72*29 inches
8ftstandard table throw : 96*28 inches
Style of our table throw :
1. StretchTension Fabric Table Throw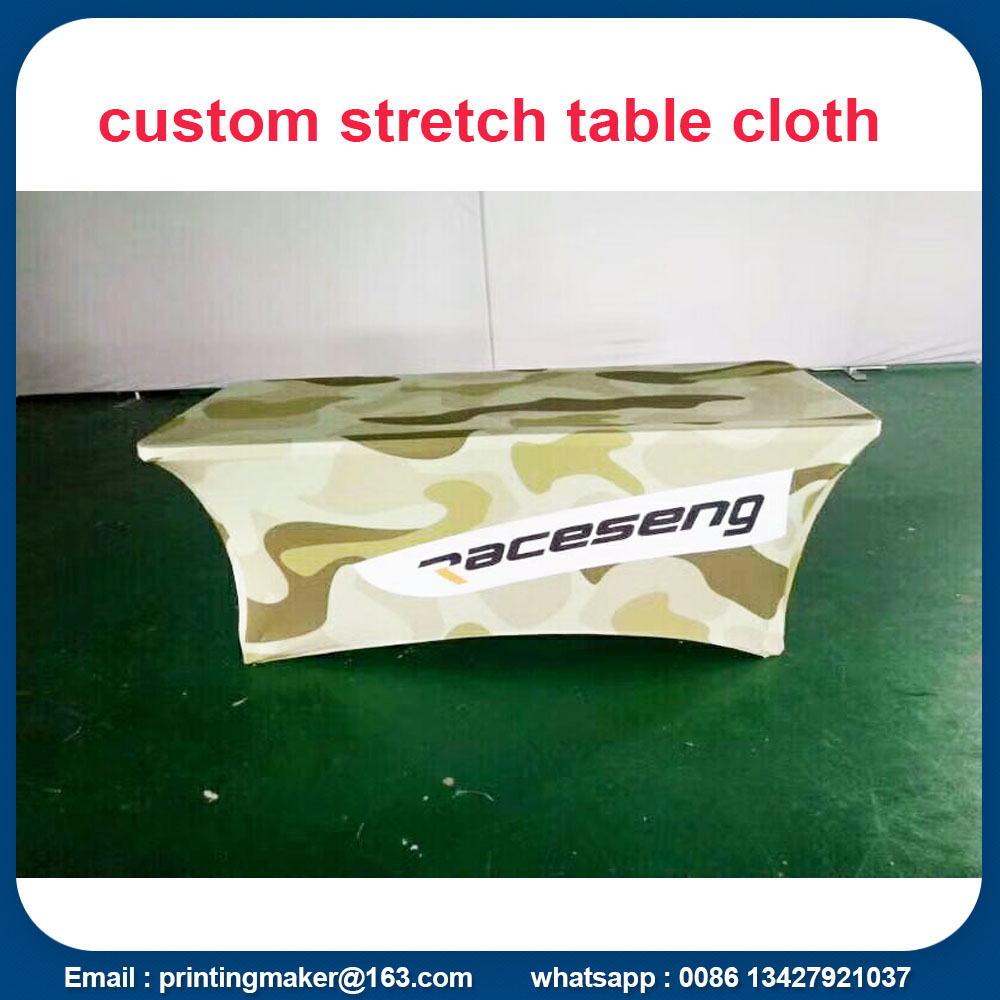 2. DrapedTable cover :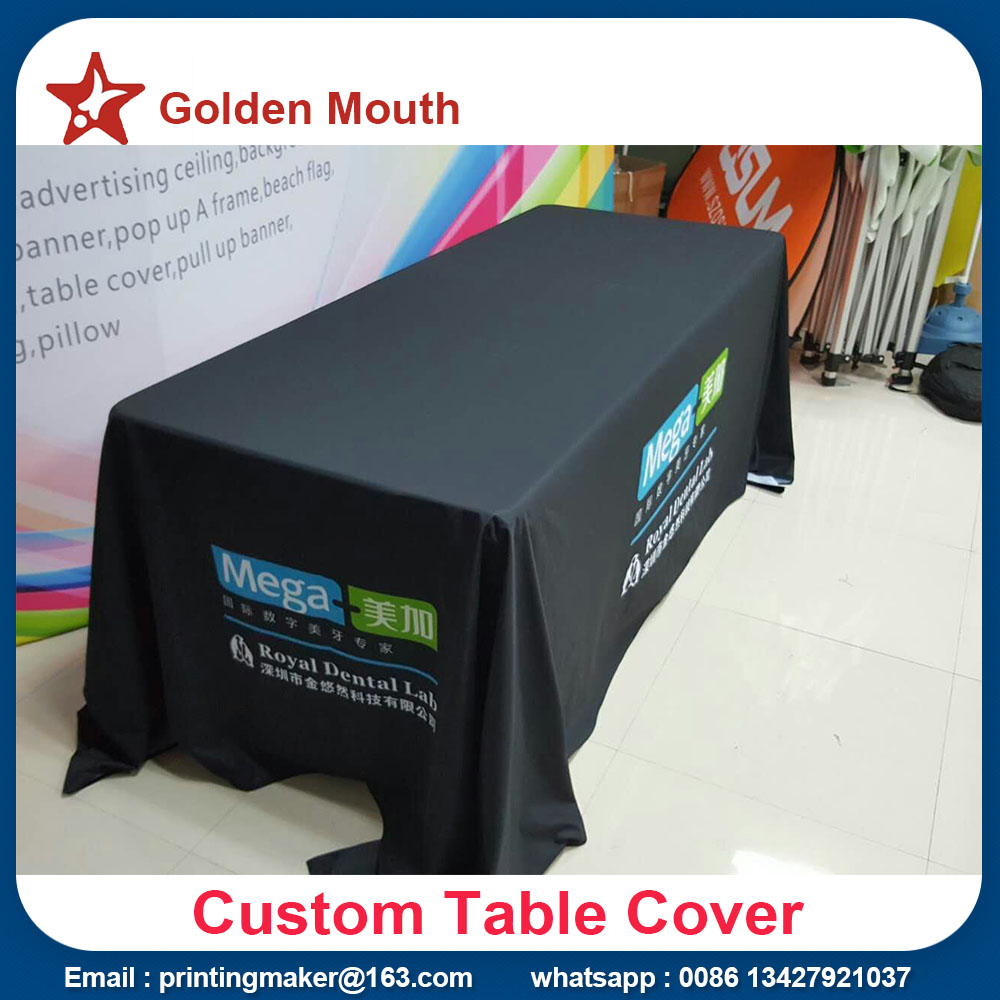 3. FittedTable Cover :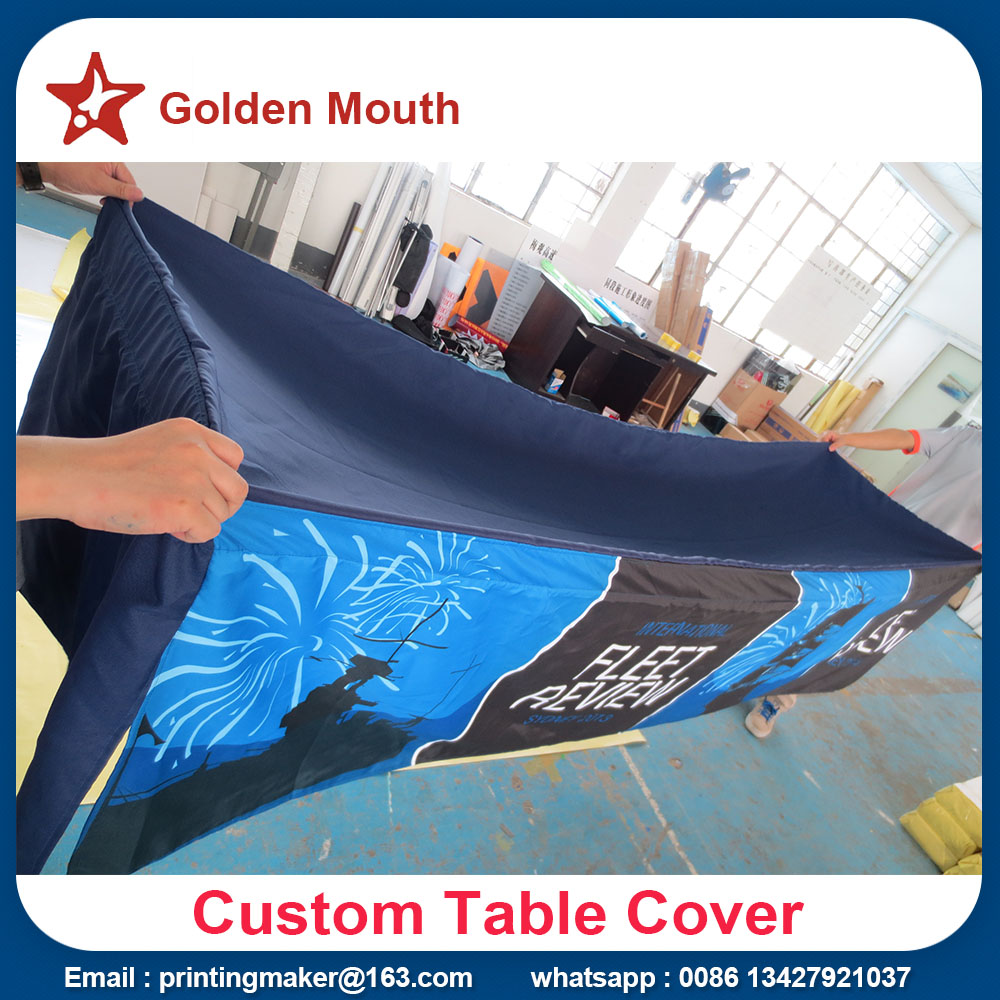 All of ourtable covers can be custom graphic printing (inc logo ,brand ,product ,serviceect) !