Roll Up Banners named as Pull Up Banner ,retractablebanners. The obvisous feature is retractable if we do not need the banner. Itwon`t occupy much space. So many retailers use them in their stores and tradeshow .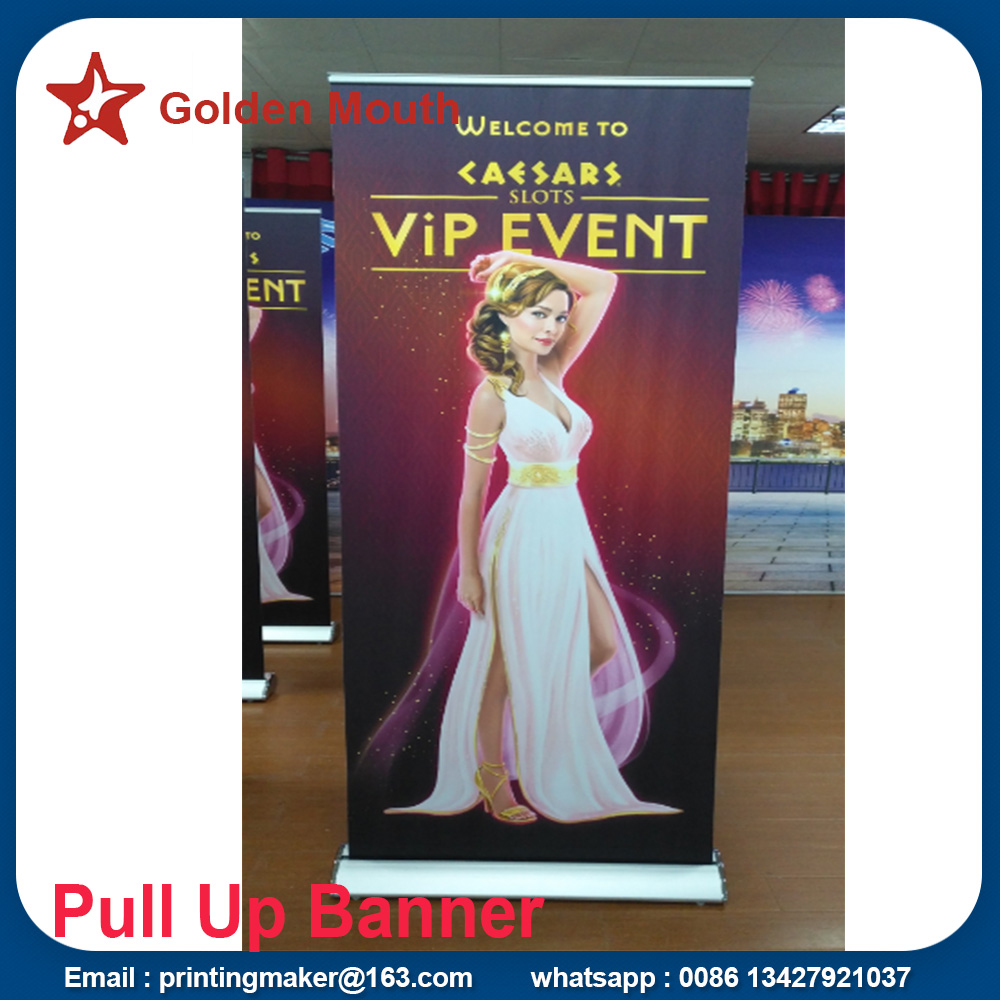 Photographic Quality - Hi Resolution Print 1440dpi

Lightweight Silver Aluminum Base 2.3kg for standard ,4.5kg for luxury ,5.5kg for double sides

Handy Black Oxford Fabric Carry Bag
The assemble of pull up banners :
1. Turn image with picture sidefacing downwards
2. Peel back a small amount ofprotective strip on the top profile
3. Place the top profile againstthe upper edge of the image and remove the protective strip ,Press firmly
4. Remove the white protectivestrip ,Apply the image with pictureside facing upwards,Follow the black line.
Apply extra tapeover the joint on both sides
5. Press the image with a firmgrip against the tube with left hand remove the locking pin.NOTE ,The mechanismsnow activated
6. Hold the image with both hands according to sketch ,let the imagecarefully roll into the tube
7. Place the pin in the clipsunder the tube
Changing of Image :
Remove the locking pin from the clips underthe tube
Pull out the image as far as possible
Adjust the length so that the locking pinfits into the hole at the side of the tube
Lock the mechanism with the lockking pin
Remove the old image
Follow the instructions from 1-7
Please contact with Angelina Xu , she will send you thevideo to show you to apply the banner to the roll banner stand. Whatsapp : 0086 13427921037