Our Tension FabricDisplay is 240g and 280g stretch fabric with dye sublimation printing plusstrong aluminum frame. It is very easy to assemble and store. LED lights on thetop of the display stand is available. We have different shape of our tensionfabric displays ,such as curved fabric tension displays , straight fabrictension display ,pop up tension fabric displays , oval tension fabric counter ,tensionfabric hanging banners. Custom size and shape is acceptable.
Suitable forexhibitions, events, conferences, showrooms and retail. The most importantis that the cost is very economical , you just need to buy the aluminum frameone time , and easy to change the graphic banner for your next trade show,events .ect. Double sides printing is available .So this means you can usethe banner twice. and show the different graphic on double sides on the sametime .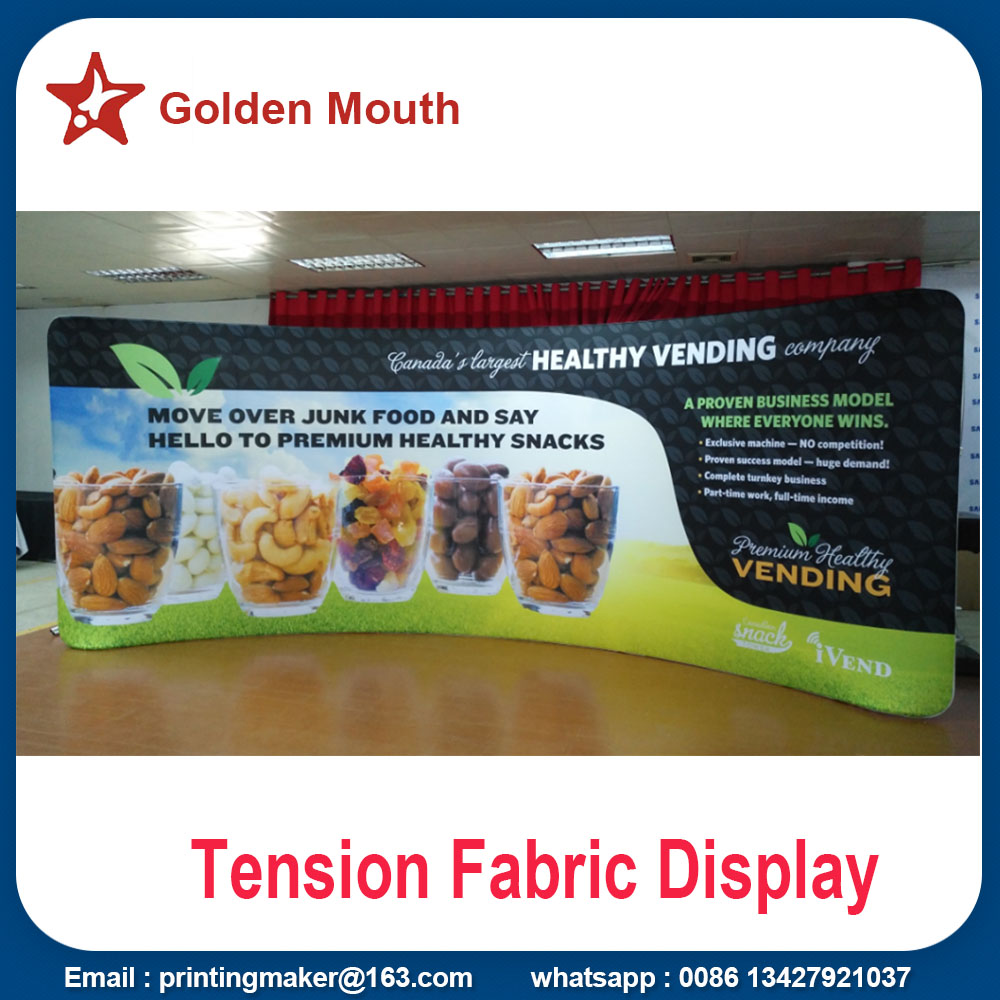 FAQ:
1. whatis the difference between graphic only, or graphic included option?
---Graphic only is for old customer to replace graphic printed banner .Graphicincluded means printed banner add aluminum frame.
2. do youprovide design service ?
--- Yes,we have template for desig.