The main specifications and dimensions of the advertising tent:
1. 2mx2m reinforced frame
2. 2.5mx2.5m reinforced frame
3. 3mx3m reinforced frame
4. 2mx3m reinforced frame
5. 3mx4.5m reinforced frame
6. 3mx6m reinforced frame.
To identify the advertising tent frame. First of all, we need to know, what is the gross weight and net weight of a tent?
The gross weight is the bracket + tarp + outer packaging, while the net weight is the bracket weight that Feng Yushun has always emphasized. The bracket is the soul of the tent, that is, the heavier the better, the heavier the bracket and the thicker the tube wall, the stronger the weather resistance. The net weight of 3×3 tent brackets generally has the following 4 weight units on the market:

1) The net weight is 12kg, the pipe wall is too thin, and the resistance to wind and rain is poor.
2) The net weight is 16kg, the pipe wall is thin, and the resistance to wind and rain is general.
3) The net weight is 18kg, the pipe wall is thick, and it is resistant to wind and rain.
4) The net weight is 20kg, the pipe wall is very thick, and the weather resistance is super strong.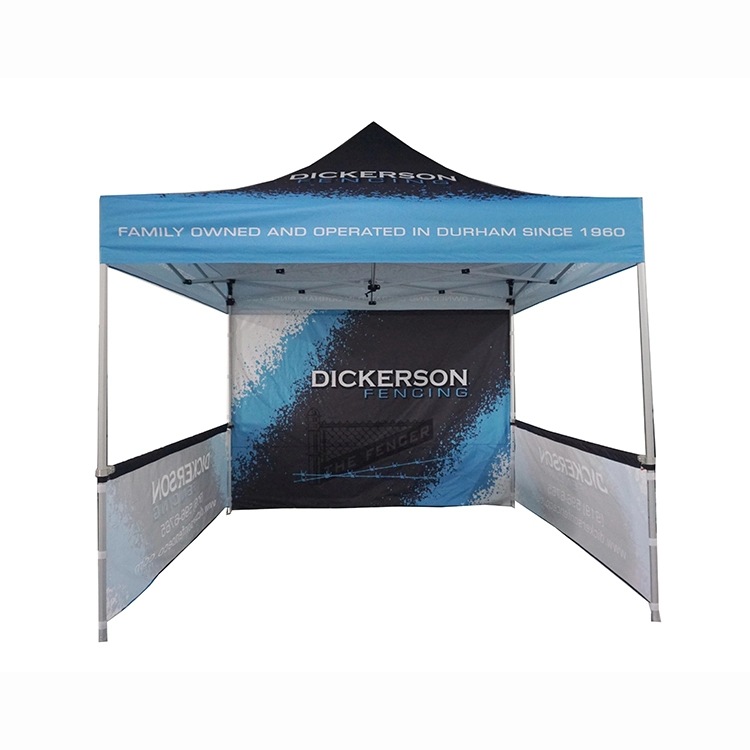 Golden Mouth Advertising (H.K)Co.,Ltd. ( Jie Da Advertisement Co.,Ltd)
Business Type:Manufacturer
Product Range:Packaging Label , Other Printing Services , Transfer Printing
Products/Service:Beach Flags , Feather Teardrop Flags , Custom Printed Tents , Flag Banners , PVC Vinyl Banners , Fabric Displays
Certificate:ISO9001
Company Address:No.308 Building ,Dahe Rd,Guanlan Street, Shenzhen, Guangdong, China


Previous: The custom printed tents our factory made for SUZUKI
Next: How to get wrinkles out of your printed vinyl banners ?